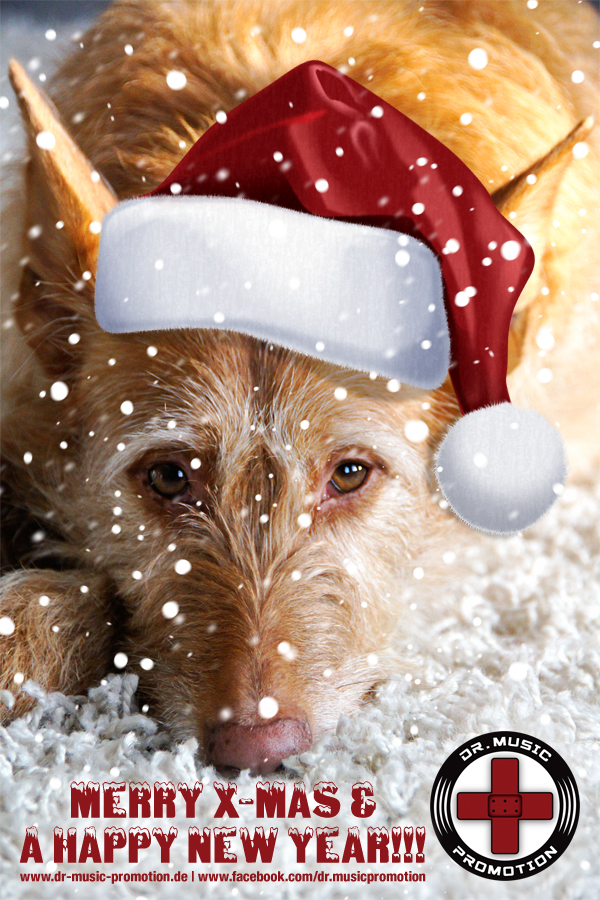 Wir bedanken uns bei all unseren Geschäftspartnern, Bands und Musikern, die uns 2013 begleitet haben und freuen uns auf die Weihnachtszeit mit unseren Freunden und unserer Familie und verabschieden uns somit für dieses Jahr in den wohlverdienten Urlaub.
Euch allen frohe Weihnachten und ein guten Rutsch ins nächste Jahr!
2014 sind wir zurück und freuen uns jetzt schon auf viele spannende neue Projekte ab Januar. Mit Volldampf voraus geht es auch nach einem ereignisreichen und erfolgreichen Jahr mit unserer Management-Band AC ANGRY weiter, die es 2014 richtig krachen lassen werden. Lasst euch überraschen, es wird in Sachen Promotion, Vertrieb, Verlag und Management viel passieren. Bleibt dran und verfolgt unsere News auf www.dr-music-promotion.de oder unserer Facebook-Seite!
+++
We would like to thank all our business partners, bands and musicians which have accompanied us in 2013 and now we look forward to the Christmas time with our friends and family. It's time to say goodbye for this year and we are happy to start into our well-deserved holiday.
We wish you all a merry christmas and a happy new year!
We will be back in 2014 and we are looking forward to lot's of exciting new projects starting in January. After an eventful and successful year with our management band AC ANGRY they will continue full steam ahead and will go full blast in 2014. Be ready for surprises! A lot will happen in the matter of promotion, distribution, publishing and management. Stay tuned and keep an eye on our news at www.dr-music-promotion.de or our Facebook page!
Posted by Miriam Guigueno on 20.12.2013 12:14
Last change on 21.12.2013