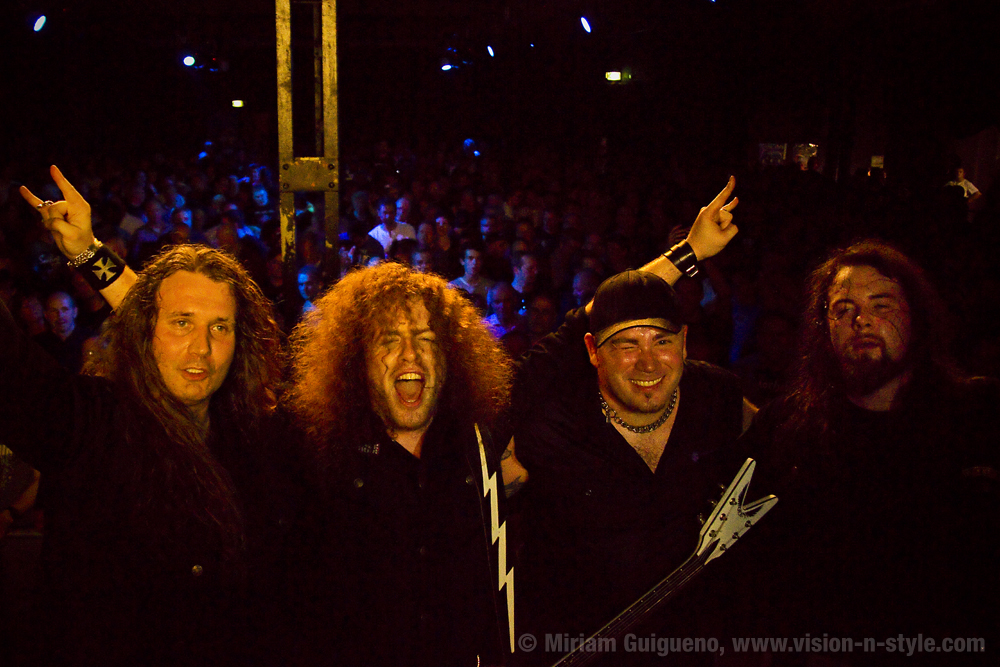 Tour-Tagebuch: Mini-Tour mit Michael Schenker Group
AC ANGRY sind zurück von ihrer gut besuchten und teils ausverkauften Tour mit Michael Schenker. Alles in allem war diese Tour ein sehr erfolgreiches Warm-Up für die kommende Saxon-Tour im Juni und deswegen bedanken sich AC ANGRY mit ihrem Videoblog und auch einem ausführlichen Tour-Tagebuch auf ihrer Website www.acangry.com und auch bei Facebook bei ihren alten und neu gewonnenen Fans.
+++
Tour Diary: Mini tour with Michael Schenker Group
AC ANGRY are back from their well-visited, including sold out shows tour with Michael Schenker! All in all, the tour was a very succesful warm-up for AC ANGRYs upcoming European tour with Saxon next month and therefore the band thanks their old and newly gained fans with a video blog and a detailed tour diary on their website www.acangry.com and at Facebook too.
Posted by Miriam Guigueno on 24.05.2013 09:00
Last change on 29.05.2013