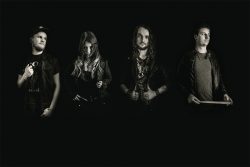 OVERSENSE ab sofort bei Dr. Music Management unter Vertrag
Die junge deutsche Modern Melodic Metal Band OVERSENSE hat 2017 ihr beeindruckendes Debütalbum "The Storyteller" über Dr. Music Records veröffentlicht und überzeugte u.a. im vergangenen Winter als Tour-Support von Metal Queen Doro Pesch. Nun haben sich Bandleader Danny Meyer, Gitarristin Jasmin Pabst, Schlagzeuger Patrick Lippert und Bassist Marco Volpert entschlossen auch in Sachen Bandmanagement langfristig mit dem Team von Dr. Music Management bestehend aus Miriam Guigueno und Torsten Wohlgemuth zusammen zu arbeiten. OVERSENSE befinden sich derzeit in den Vorbereitungen für ihr zweites Album und wir freuen uns darauf gemeinsam mit der Band die nächsten Schritte auf dem Weg an die Spitze mitzugestalten.
Frontmann Danny Meyer kommentiert die ausgeweitete Zusammenarbeit:
«Es gibt großartige Neuigkeiten, Freunde! Ganz frisch haben wir einen Management-Vertrag gesignt und werden ab sofort mit Dr. Music Management zusammen arbeiten! Miriam und Torsten werden uns in allen Belangen rund um unsere zukünftigen Veröffentlichungen, Promotion uvm. unterstützen, sodass wir uns in Zukunft voll und ganz auf das Wesentliche konzentrieren können: Die Musik! Wir freuen uns nun solch einen klasse Partner an der Seite zu haben! Auf eine tolle Kollaboration!»
Ob nun mit Pianoklängen, durchgeschlagenen Akustikgitarren oder auch mit anspruchsvollen Gitarrensolos, OVERSENSE bieten eine stilistische Bandbreite, die es besonders in Deutschland nur selten auf diesem hohen kompositorischen Niveau gibt und kreieren einen einzigartigen Sound in Form von schnellen Heavy Metal Tracks bis zu melodiösem Power Rock. Die zwölf "The Storyteller" Songs wurden in Zusammenarbeit mit Olaf Reitmeier (Avantasia, Kamelot, Epica) und Miro Rodenberg (Edguy, Brainstorm, Rhapsody Of Fire) produziert und wissen ihre wachsende Fangemeinde mit fetten Headbanger-Riffs, bombastischem Orchester und Chören zu überzeugen.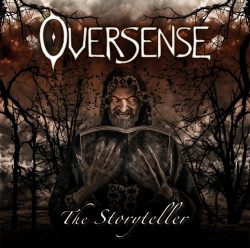 Ihre beeindruckenden Videos wie "Wild Hunt", welches eine Ode an das Videospiel "The Witcher III: Wild Hunt" ist und mit den actiongeladenen Spielszenen perfekt harmoniert, oder dem famosen "Mr. Mackies Chase For Love" sind auf ihrem offiziellen YouTube Kanal unter www.youtube.com/oversensemusic zu finden. Neben den Musikvideos zeigen OVERSENSE dort auch zahlreiche Track-by-Track und Gear Talk Clips, bei denen Jassy, die auch als 'JJ's One Girl Band' mit einem der größten YouTube-Kanäle für Gitarren in Deutschland bekannt ist, tatkräftig in die Saiten haut.
Das außergewöhnliche Melodic Metal Meisterwerk "The Storyteller" ist bei folgenden Shops und Streaming-Diensten verfügbar: Amazon | MetalMailorder.com | Saturn | Media Markt | ExLibris | WOM | JPC | Buecher.de | Grooves | Rubydon | Plastic Head | TPL.se | iTunes | Google Play | Spotify | Deezer | Apple Music
Wie OVERSENSE ihre Magie live entfalten, könnt ihr bei folgenden Konzertterminen beobachten:
27.04.2019 DE-Würzburg, Cairo w/Conclusion Of An Age
09.06.2019 DE-Oschersleben, Rock 'n' Metal Dayz
Für kommende Live-Termine und aktuelle News rund um OVERSENSE könnt ihr der Band aus Unterfranken einen Besuch auf www.oversense.de, Facebook bzw. Instagram abstatten oder schaut euch für weitere Infos auf unserer Website um.
+++
+++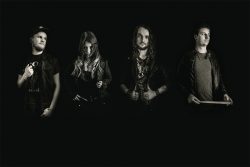 OVERSENSE ink deal with Dr. Music Management
The young German Modern Melodic Metal band OVERSENSE released their impressive debut album "The Storyteller" through Dr. Music Records in 2017 and convinced as tour support for Metal Queen Doro Pesch last winter. Now bandleader Danny Meyer, guitarist Jasmin Pabst, drummer Patrick Lippert and bass player Marco Volpert have decided to work together with the team of Dr. Music Management consisting of Miriam Guigueno and Torsten Wohlgemuth in matters of band management on a long-term basis. OVERSENSE are currently in the preparations for their second album and we are looking forward to accompanying the band on their next steps to the top.
Frontman Danny Meyer comments the enhanced cooperation:
«There are great news, friends! We've just signed a management deal and will be teaming up with Dr. Music Management! Miriam and Torsten will support us in all matters concerning our future releases, promotion and much more, so that in the future we can concentrate on the essentials: The music! We are happy to have such a great partner on our side! Here's to a great collaboration!»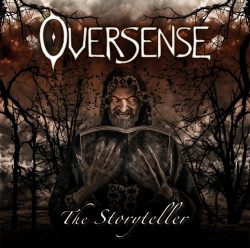 Their impressive videos such as "Wild Hunt", which is an ode to the video game "The Witcher III: Wild Hunt" and harmonizes perfectly with the action-packed in-game scenes, or the splendid "Mr. Mackies Chase For Love" can be found on their official YouTube channel at www.youtube.com/oversensemusic. In addition to the music videos, OVERSENSE also show numerous track-by-track and gear talk clips, in which Jassy, who is also well-known as 'JJ's One Girl Band', with one of the biggest YouTube channels for guitars in Germany, actively hits the strings.
The extraordinary Melodic Metal masterpiece "The Storyteller" is available at the following shops and streaming services: Amazon | MetalMailorder.com | Saturn | Media Markt | ExLibris | WOM | JPC | Buecher.de | Grooves | Rubydon | Plastic Head | TPL.se | iTunes | Google Play | Spotify | Deezer | Apple Music
Watch OVERSENSE unfolding their live-magic at the following concerts:
27.04.2019 DE-Würzburg, Cairo w/Conclusion Of An Age
09.06.2019 DE-Oschersleben, Rock 'n' Metal Dayz
For upcoming live dates and the latest news around OVERSENSE visit www.oversense.de, Facebook or Instagram and take a look for further information on our website.
Posted by Miriam Guigueno on 17.04.2019 15:00