THE KILLERHERTZ zelebrieren auf ihrem neuen Album "A Mirror's Portrait" lupenreinen zeitgemäßen Hardrock mit einer Prise dänischer Rock Vibes
Drei Jahre nach ihrem von der Presse und Szene gefeiertem Debüt-Album "A Killer Anthem" haben sich THE KILLERHERTZ aus Kastrup nahe Kopenhagen im Earplug Studio verschanzt und mit "A Mirror's Portrait" einen begeisternden Nachfolger aufgenommen, der erneut vom früheren Metallica Produzenten Flemming Rasmussen gemixt und gemastert wurde. Angeführt von Sänger und Gitarrist Thomas Trold, hat die 2011 gegründete Band erneut ein starkes Hard 'n' Heavy Album produziert, das nicht nur Freunde des Debüts überzeugen wird und am 17.11.2017 über Dr. Music Records erscheint. Die vier Dänen sehen sich als Bindeglied zwischen der 80er und 90er Heavy Metal Szene mit Bands wie Metallica oder Megadeth kombiniert mit mehr Modern Hardrock und einer Prise dänischer Rock Sounds der Marke Pretty Maids. Im gerade eben veröffentlichten Musikvideo zum Song "Teenage Rebellion", das unter der Regie von Jan Klausen gedreht wurde, zeigen THE KILLERHERTZ, was sie musikalisch zu bieten haben: https://youtu.be/l26Ajqw965A
Die zehn Songs spiegeln die Erfahrungen und Gedanken von Sänger Thomas Trold wider, der zuvor schon mit PitchBlack Erfolge feiern konnte. Die Lyrics thematisieren die mehrdimensionalen Aspekte des alltäglichen Lebens, wie zwischenmenschliche Krisen, zerbrochene Beziehungen oder Verlust auf eine sensible Art und Weise, die den Hörer berührt. Wie sich das eigene rebellische Ich zum Vorbild für die eigenen Kinder verändert, beschreibt der Song "Teenage Rebellion" und In "Crash and Burn" wird das Leben auf eine Umleitung geschickt. THE KILLERHERTZ stehen auf "A Mirror's Portrait" neben ihren Texten auch für große Modern Rock Gitarrenkunst mit radio- und stadionreifen Elementen, die deutlich aus dem hervorstechen, was die Undergroundszene derzeit zu bieten hat.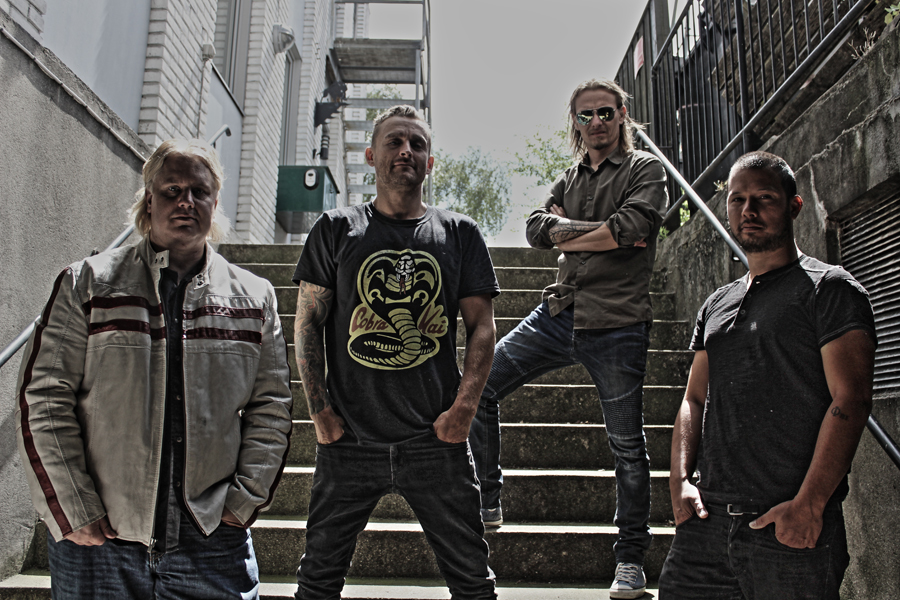 Für aktuelle News und Tourdaten verfolgt bitte regelmäßig die Aktivitäten auf der Facebook-Seite von THE KILLERHERTZ. Mehr Informationen über die Musiker und weitere Details zum Album findet ihr natürlich auch im Bandprofil!
Rockjournalisten und Radioredakteure, die sich bereits jetzt für THE KILLERHERTZ und "A Mirror Portrait" interessieren, sollten sich schleunigst in unserer VIP & Press Lounge zwecks Bemusterung anmelden. Gerne könnt ihr auch schon einen Interviewtermin mit den Skandinaviern vereinbaren, um mehr Hintergründe über die Produktion und die Zukunftspläne der Band zu erfahren.
+++
+++
On their new album "A Mirror's Portrait" THE KILLERHERTZ celebrate pure modern Hard Rock with a pinch of Danish Rock vibes
Three years after their debut album "A Killer Anthem" celebrated by press and the scene, THE KILLERHERTZ from Kastrup near Copenhagen have once again entrenched themselves in the Earplug Studio and recorded a sparkling follow-up with "A Mirror's Portrait", which has been again mixed and mastered by former Metallica producer Flemming Rasmussen. Led by singer and guitarist Thomas Trold, the band, founded in 2011, has once again produced a strong Hard 'n' Heavy album, that will convince not only friends of the debut. The album will be released on 17.11.2017 through Dr. Music Records. The four Danes see themselves as a link between the 80s and 90s Heavy Metal scene with bands like Metallica or Megadeth combined with more modern Hard Rock and a pinch of Danish Rock sounds à la Pretty Maids. In the just released music video for the song "Teenage Rebellion", directed by Jan Klausen, THE KILLERHERTZ show what they have to offer musically: https://youtu.be/l26Ajqw965A
The ten songs reflect the experiences and thoughts of singer Thomas Trold, who had formerly been successful with PitchBlack. The lyrics deal with the multi-dimensional aspects of everyday life, such as interpersonal crises, broken relationships or loss in a sensitive way that touches the listener. The song "Teenage Rebellion" describes how the own rebellious ego changes as a role model for one's own children and in "Crash and Burn" life has to follow a diversion. Besides their lyrics on "A Mirror's Portrait" THE KILLERHERTZ stand for great modern Rock guitar skills along with radio and wide screen Rock elements, which significantly stands out from what the present underground scene has to offer.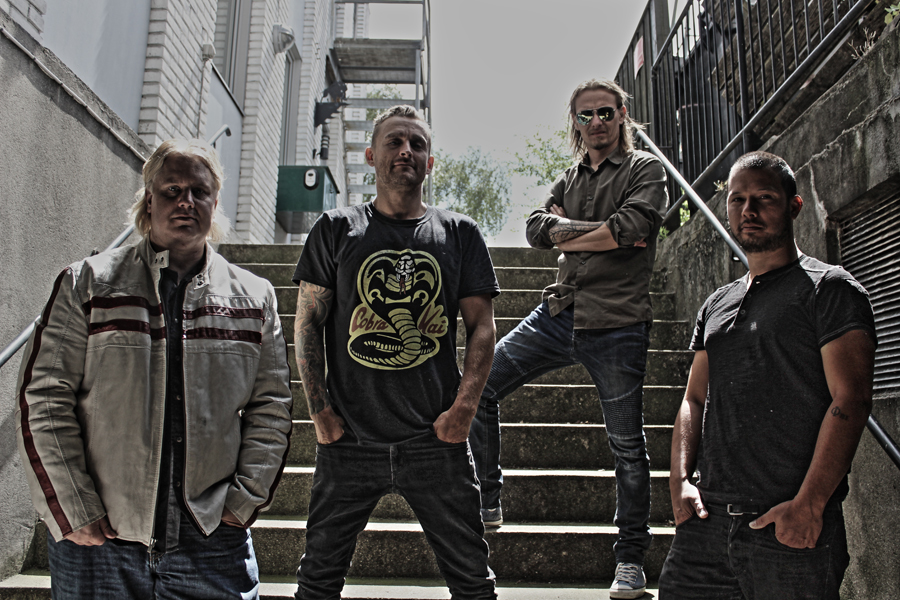 For the latest news and tour dates, please check regularly the activities on the Facebook page of THE KILLERHERTZ. Further information about the musicians and additional details about the album can be found on the band's profile at www.dr-music-promotion.de!
Rock journalists and radio editors, who are already interested in THE KILLERHERTZ and "A Mirror's Portrait", should register straight away at our VIP & Press Lounge to get promotional materials. You are also welcome to arrange an interview with the Scandinavians to find out more about the background of the production and the band's future plans.
Posted by Miriam Guigueno on 10.10.2017 14:30
Last change on 15.02.2018