BELLS AND RAVENS: Das symphonische Power Metal Projekt veröffentlicht melancholische Ballade "Until I Leave" samt Lyric-Video aus dem kommenden Album "In Our Blood"
Mit dem Debütalbum "In Our Blood" seines Solo-Projektes BELLS AND RAVENS bringt der frühere Contracrash Gitarrist Matt Carviero frisches Blut in die Symphonic Metal Szene und deckt mit einem exzellenten Sound und der Kombination aus Klassik und Progressive Metal Elementen die gesamte Gefühlspalette zwischen wilder Metal Wut und episch vertonten Erzählungen seit 2018 ab. Das von We Are Legend Frontmann Selin Schönbeck eindrucksvoll eingesungene Album erscheint am 13.03.2020 über Dr. Music Records und insbesondere Fans von Bands wie Kamelot, Mystic Prophecy und Savatage können sich auf eine virtuose Power Metal Sinfonie freuen. Mit der von akustischen Gitarren untermalten Ballade "Until I Leave" veröffentlichen BELLS AND RAVENS heute, am 25.01.2020, ihre zweite Single samt Lyric-Video. Im Song bringt Matt Carviero seine Gefühle für seinen verstorbenen Vater zum Ausdruck. Sowohl das Frontcover als auch der Clip wurden künstlerisch von All4Band (Jinjer, Death By Dissonance, Sortout) umgesetzt. Vorhang auf für "Until I Leave" und dem sehenswerten Lyric-Video: https://youtu.be/rC2mV7zTTwI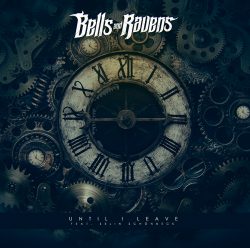 BELLS AND RAVENS neue Single "Until I Leave" ist ab sofort u. a. bei einem der folgenden Download-Shops und Streaming-Diensten verfügbar: Amazon (DE) | Amazon (ES) | Amazon (FR) | Amazon (IT) | Amazon (UK) | Amazon (US) | iTunes | Google Play | SMStracks | Spotify | Apple Music | Deezer | Tidal
Ursprünglich als Nebenprojekt begonnen, entwickelte sich BELLS AND RAVENS schnell zum Hauptaugenmerk des virtuosen Masterminds Matt Carviero. Die Songs komponiert und produziert er alleine und Selin Schönbeck verleiht ihnen mit seiner markanten Stimme eine faszinierende Dynamik. In seinem Projekt vereint Matt Carviero seine Einflüsse aus traditionellem Metal mit symphonischen und manchmal sogar elektronischen Klängen zu einer detailreichen, emotional tiefgründigen und einzigartigen Klanglandschaft. Mit "In Our Blood" komponiert er jetzt seine erste Sinfonie, in der BELLS AND RAVENS sowohl den Höhen als auch den Tiefen des menschlichen Seins huldigt. Neben fünf bombastischen Eigenkompositionen, liefern BELLS AND RAVENS auch drei spektakuläre Metal Arrangements weltbekannter klassischer Sinfonien, die Beethoven und Yngwie Malmsteen gleichermaßen stark beeindrucken würden.
Wer mehr über die abwechslungsreichen Geschichten und die gelungene Produktion, die "In Our Blood" eine imposante unverwechselbare Ästhetik verleiht, erfahren möchte, sollte einen Abstecher ins Artist-Profil machen und für weitere Infos www.bellsandravens.de sowie für persönliche Neuigkeiten die Social Media Profile www.facebook.com/bellsandravensofficial bzw. www.instagram.com/bells_and_ravens unter die Lupe nehmen.
Musikjournalisten, die sich intensiver mit BELLS AND RAVENS beschäftigen wollen, sollten sich direkt in unserer VIP & Press Lounge für die Bemusterung mit dem Promo-Download von "In Our Blood" anmelden!
+++
+++
BELLS AND RAVENS: The Symphonic Power Metal project releases melancholic ballad "Until I Leave" along with lyric video taken from the upcoming album "In Our Blood"
With his debut album "In Our Blood" from his solo project BELLS AND RAVENS, former Contracrash guitarist Matt Carviero brings fresh blood to the Symphonic Metal scene and covers with an excellent sound and the combination of Classic and Progressive Metal elements the whole range of feelings between wild Metal rage and epically scored tales since 2018. The album, impressively sung by We Are Legend frontman Selin Schönbeck, will be released on March 13th, 2020, via Dr. Music Records and especially fans of bands such as Kamelot, Mystic Prophecy and Savatage can look forward to a virtuoso Power Metal symphony. With the ballad "Until I Leave", accompanied by acoustic guitars, BELLS AND RAVENS release their second single along with a lyric video today, on January 25th, 2020. In the song, Matt Carviero expresses his feelings for his deceased father. Both the front cover and the clip were created by All4Band (Jinjer, Death By Dissonance, Sortout). Curtain-up for "Until I Leave" and the worth seeing lyric video: https://youtu.be/rC2mV7zTTwI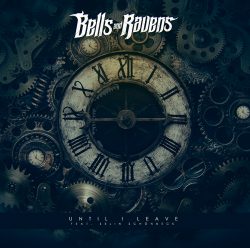 BELLS AND RAVENS new single "Until I Leave" is now available at one of the following download shops and streaming services: Amazon (DE) | Amazon (ES) | Amazon (FR) | Amazon (IT) | Amazon (UK) | Amazon (US) | iTunes | Google Play | SMStracks | Spotify | Apple Music | Deezer | Tidal
Originally started as a side project, BELLS AND RAVENS quickly developed to become the main focus of virtuoso mastermind Matt Carviero. He composes and produces the songs alone and Selin Schönbecks gives them a fascinating dynamic with his remarkable voice. In his project, Matt Carviero combines his influences from traditional Metal with symphonic and sometimes even electronic sounds to a detailed, emotionally profound and unique soundscape. With "In Our Blood" he is now composing his first symphony, in which BELLS AND RAVENS pay homage to both the highs and lows of human existence. Besides five bombastic original compositions, BELLS AND RAVENS also deliver three spectacular Metal arrangements of world-famous classical symphonies, which would impress Beethoven and Yngwie Malmsteen equally.
Those who would like to learn more about the varied stories and the great production, which gives "In Our Blood" an impressive, distinctive aesthetic, should take a trip to the artist profile and for further information www.bellsandravens.de as well as for personal news scrutinize the social media profiles www.facebook.com/bellsandravensofficial or www.instagram.com/bells_and_ravens.
Music journalists who want to learn more about BELLS AND RAVENS should register directly in our VIP & Press Lounge for the sampling with the promo download of "In Our Blood"!
Posted by Miriam Guigueno on 25.01.2020 09:00
Last change on 07.08.2020