THE CUMBERLAND RIVER PROJECT lädt im Lyric-Video zur neuen Country Single "Back On The Road" zum musikalischen Roadtrip entlang der Route 66
Das vom deutschen Songwriter Frank Renfordt mit viel Herzblut initiierte THE CUMBERLAND RIVER PROJECT veröffentlicht heute die erste Single "Back On The Road" aus dem am 06.03.2020 über Dr. Music Records erscheinenden selbstbetitelten Debütalbum. Der Country Pop Song mit traditionellen Elementen der Marke Jon Pardi handelt von den Höhen und Tiefen des Lebens und dem wieder Mut fassen. Die Single gibt zusammen mit dem von LevMusic produzierten Lyric-Video, das den Song in die passende Szenerie setzt, einen ersten Vorgeschmack des berühmten Nashville-Sounds auf dem kommenden Album. Fans zeitgemäßer Country Klänge sollten direkt mal reinschauen und die Fahrt entlang der Route 66 mit THE CUMBERLAND RIVER PROJECT genießen: https://youtu.be/FEmEJVkxLqk
Die brandneue Single "Back On The Road" ist ab sofort bei einem der folgenden Download-Stores und Streaming-Diensten verfügbar: Amazon (DE) | Amazon (ES) | Amazon (FR) | Amazon (IT) | Amazon (UK) | Amazon (US) | iTunes | Google Play | SMStracks | Spotify | Apple Music | Deezer | Tidal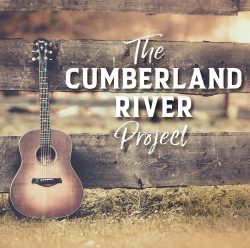 Frank Renfordt durchquert auf dem Debütalbum von THE CUMBERLAND RIVER PROJECT die weite Musiklandschaft der Country Musik mit gelegentlichen Einflüssen von Pop bis Blues Rock. Inspiriert von Jon Pardi, Alan Jackson und Jason Aldean nehmen die dreizehn von Dave Demay in Nashville produzierten und von Frank Renfordt komponierten Songs den Zuhörer mit aufrichtig dargebotenen Gefühlen, auf eingängige und authentische Weise mit auf eine Reise ins musikalische Herz Amerikas. Die Geschichte des Albums begann, als Frank im Kindesalter die Schallplatten im Zimmer seines älteren Bruders erblickte. Laut mitsingend, ohne die Texte wirklich zu verstehen, entdeckte der Junge seine Liebe zur Musik. Noch bevor er die ersten Akkorde auf der Akustikgitarre greifen konnte, versuchte er sich an seinem ersten Song. Mit 17 Jahren trat er dann der heimischen Rockband Ring als Bassist bei und veröffentlichte Anfang der 80er Jahre eine LP. Später, nach einigen Jahren Auszeit, entdeckte Frank die Country Musik für sich und begann vielversprechende Songs zu schreiben. Seine Texte brachten ihn ins Halbfinale des 'International Songwriting Contests' und er belegte u. a. den zweiten Platz im Lyric Wettbewerb des American Songwriter Magazins. Von den ersten Erfolgen angetrieben, fing er an Lieder von zu Hause aus zu produzieren. Doch da Frank Renfordt sich nicht zum Sänger berufen fühlt, überlässt er das Singen anderen. Seine Suche führt ihn zu Dave Demay, dem Inhaber der Song City Studios in Nashville sowie u. a. Sieger von Ed McMahon's Star Search 1989, dem Vorläufer von American Idol. Gemeinsam arbeiten sie weiter an der Feinjustierung der Songs und zusammen mit einigen großartigen Session-Musikern und Interpreten aus Nashville entstehen kurze Zeit später die Aufnahmen für THE CUMBERLAND RIVER PROJECT. Wieder zurück in der Heimat sorgt Mastering-Legende Eroc (Grobschnitt, Tom Jones, Little Richard) für den endgültigen Feinschliff des Longplayers mit seinen authentisch produzierten, facettenreichen Country Songs. THE CUMBERLAND RIVER PROJECT hat mit dem Debüt den perfekten Soundtrack für eine lange Autofahrt in den Sonnenuntergang auf der Route 66 geschaffen. Ein Must-Have für Fans erdiger Country Musik mit einem Faible für Brothers Osborne, Josh Turner oder Justin Moore!
Für aktuelle News und weitere Hintergründe lohnt sich der Ausritt zur offiziellen Website unter www.cumberlandriverproject.com sowie den Social Media Rastplätzen www.facebook.com/thecumberlandriverproject und www.instagram.com/cumberland_river_project. Auch im Artist-Profil sind weitere Details zu entdecken.
Musikjournalisten und Radioredakteure die jetzt mit Frank Renfordt und THE CUMBERLAND RIVER PROJECT über die Country Prärie reiten wollen, sollten sich schleunigst in unserer VIP & Press Lounge für die Bemusterung mit dem Promo-Download des Albums anmelden.
+++
+++
THE CUMBERLAND RIVER PROJECT invites in its lyric video for the new Country single "Back On The Road" to a musical road trip along Route 66
Today, THE CUMBERLAND RIVER PROJECT, initiated by German songwriter Frank Renfordt with much lifeblood, releases the first single "Back On The Road" taken from the self-titled debut album to be released on March 6th, 2020 via Dr. Music Records. The Country Pop song with traditional elements in the style of Jon Pardi deals with the ups and downs of life and plucking up courage again. Along with the lyric video, produced by LevMusic, which puts the song in the appropriate scenery, the single gives a foretaste of the fameous Nashville sound on the upcoming album. Fans of contemporary Country sounds should take a look and enjoy the ride along Route 66 with THE CUMBERLAND RIVER PROJECT: https://youtu.be/FEmEJVkxLqk
The brand new single "Back On The Road" is now available at one of the following download stores and streaming services: Amazon (DE) | Amazon (ES) | Amazon (FR) | Amazon (IT) | Amazon (UK) | Amazon (US) | iTunes | Google Play | SMStracks | Spotify | Apple Music | Deezer | Tidal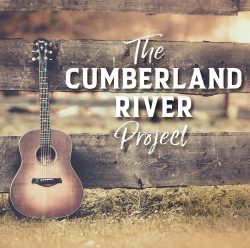 On the debut album of THE CUMBERLAND RIVER PROJECT Frank Renfordt crosses the vast musical soundscape of Country Music with occasional influences from Pop to Blues Rock. Inspired by Jon Pardi, Alan Jackson and Jason Aldean, the thirteen songs produced by Dave Demay in Nashville and composed by Frank Renfordt take the listener on a journey to the musical heart of America with sincerely presented feelings, in a catchy and authentic way. The story of the album started, when in his childhood, Frank caught sight of the records in his older brother's room. Singing along loudly, without really understanding the lyrics, the young boy discovered his love for music. Even before he could play the first chords on the acoustic guitar, he dabbled on his first song. At the age of 17, he joined the local Rock band Ring as a bass player and released an LP in the early 80s. Later, after a few years off, Frank discovered Country music for himself and began to write promising songs. His lyrics took him to the semi-finals of the 'International Songwriting Contests' and among others he got second place in the lyric competition of the American Songwriter Magazine. Driven by his first successes, he began to produce songs at home. But as Frank Renfordt does not feel called to sing, he leaves the singing to others. His search led him to Dave Demay, owner of Song City Studios in Nashville, and winner of Ed McMahon's Star Search in 1989, the forerunner of American Idol. Together they continue to fine-tune the songs and along with some great session musicians and interpreters from Nashville, the recordings for THE CUMBERLAND RIVER PROJECT are made a short time later. Back home again, mastering legend Eroc (Grobschnitt, Tom Jones, Little Richard) provided the final polish for the long-player with his authentically produced, multi-faceted country songs. THE CUMBERLAND RIVER PROJECT has created the perfect soundtrack for a long drive into the sunset on Route 66. A must-have for fans of solid Country music with a penchant for Brothers Osborne, Josh Turner or Justin Moore!
For the latest news and further background information, it's worth taking a ride to the official website at www.cumberlandriverproject.com and the social media motorway stations at www.facebook.com/thecumberlandriverproject and www.instagram.com/cumberland_river_project. Check also out the artist profile for more details.
Music journalists and radio editors who now want to ride across the Country prairie with Frank Renfordt and THE CUMBERLAND RIVER PROJECT should immediately register in our VIP & Press Lounge for the sampling with the promo download of the album.
Posted by Miriam Guigueno on 10.01.2020 10:30
Last change on 18.03.2020