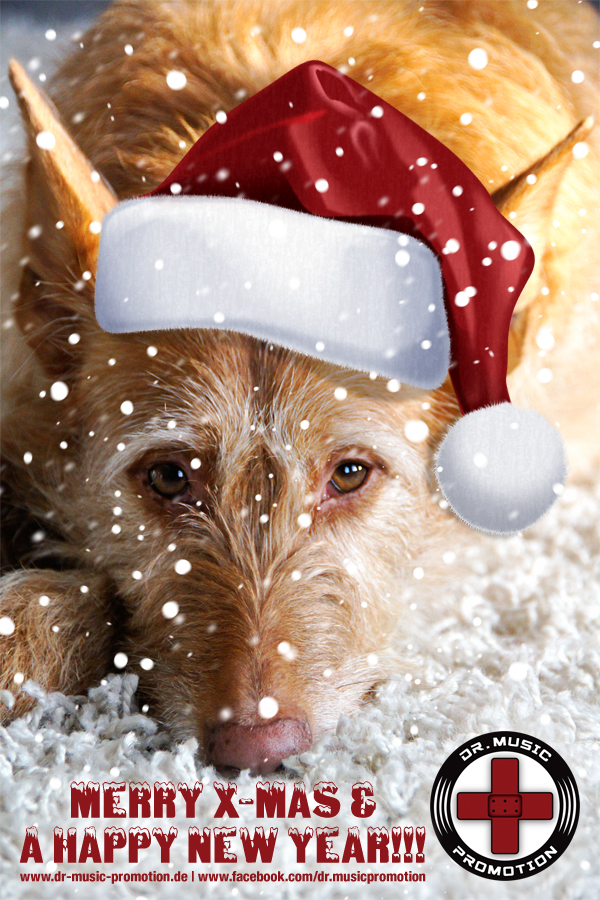 Ho Ho Ho – Zeit für unsere Weihnachtspost!
Ein erfolgreiches und musikalisch sehr abwechslungsreiches Jahr 2017 neigt sich dem Ende. Das Team von Dr. Music Promotion bedankt sich dafür bei allen Musikern, Bands, Partnern und Freunden, die uns dabei begleitet haben und den Fans der so unterschiedlichen Künstler, ohne deren tatkräftiger Unterstützung dies nicht möglich wäre. 2018 beginnt gleich mit der Rückkehr einer Allstar Prog Metal Band und der Veröffentlichung ihres fünften Albums sowie einigen abgespacten Italienern, die in 'die Schöne und das Biest' Manier, Lordi das Fürchten lehren werden.
Des Weiteren sind unsere Management-Bands Jesus Chrüsler Supercar und Visionatica im Studio und wir erwarten mit Spannung die Veröffentlichung ihrer neuen Alben, die sie auf ihren kommenden Konzerten und Touren vorstellen werden. Besonders zu erwähnen ist an dieser Stelle schon mal das Kanal 21 TV-Konzert des schwedischen Death 'n' Roll Supercars am 22.02.2018 in Bielefeld (mehr dazu in Kürze) und zuvor ihr Showcase am 17.01.2018 beim Eurosonic Noorderslag (ESNS). Weitere Infos gibt es hier.
Ab Mitte Januar stehen wir euch wieder mit vollem Einsatz in Sachen Promotion, Vertrieb, Verlag und Management zur Seite und freuen uns auf viele spannende neue musikalische Projekte, die ihr direkt in den News u.a. über unsere Website oder unseren Social Media Profilen wie Facebook, Instagram oder Twitter verfolgen könnt.
Wir wünschen euch frohe Weihnachten und einen gut gelaunten Rutsch ins neue Jahr und habt teuflisch viel Spaß mit folgendem X-Mas Kurzfilm!

Miriam & Torsten
von Dr. Music Promotion
+++
+++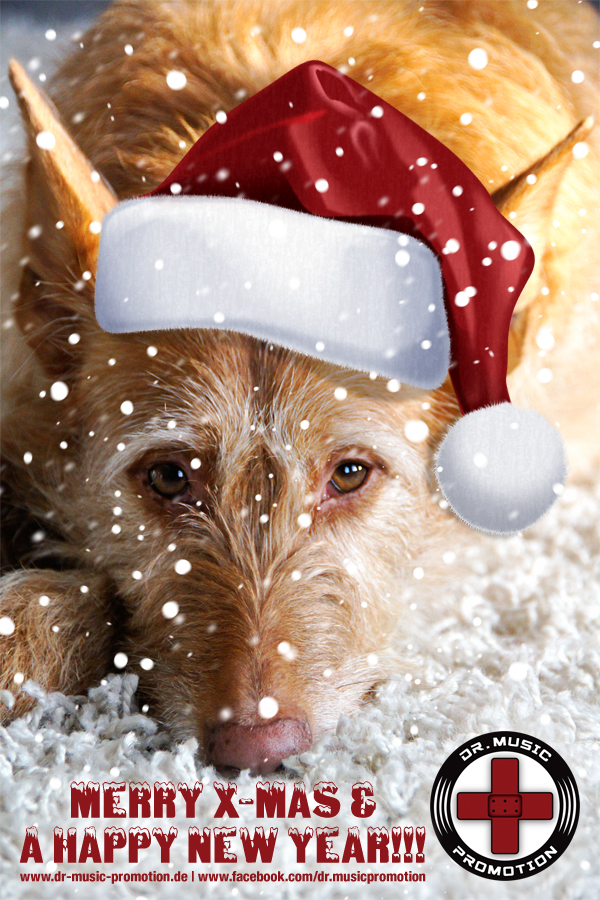 Ho Ho Ho – It's time for our Christmas mail!
A successful and musically very diversified year 2017 draws to an end. The team of Dr. Music Promotion thanks all musicians, bands, partners and friends who have accompanied us and of course the fans of such diverse artists, without whose active support this would not be possible. 2018 starts with the comeback of an all-star Prog Metal band and the release of their fifth album as well as some spaced out Italians who will give Lordi the shivers in a 'Beauty and the Beast' style.
Furthermore our management bands JESUS CHRÜSLER SUPERCAR and VISIONATICA are in the studio right now and we are awaiting full of suspense their upcoming albums, which they will present at their upcoming concerts and tours. Particular mention deserves the Kanal 21 TV concert of the Swedish Death 'n' Roll Supercar on 22.02.2018 in Bielefeld, Germany (more about that soon) and before that their showcase on 17.01.2018 at Eurosonic Noorderslag (ESNS). Further information are available here.
From mid-January on we are back in the office with full commitment in the matter of PR, distribution, music publishing and management and are looking forward to new exiting musical projects, which you can follow directly in the news on our website or on our social media profiles like Facebook, Instagram or Twitter.
Have some devilish fun with the following X-Mas short film and we wish you Merry Christmas and a Happy New Year!

Miriam & Torsten
of Dr. Music Promotion
Posted by Miriam Guigueno on 21.12.2017 16:30
Last change on 15.12.2022