GB EXPANSION:
 Italiens lässige Antwort auf Right Said Fred mit neuer Vintage Disco Single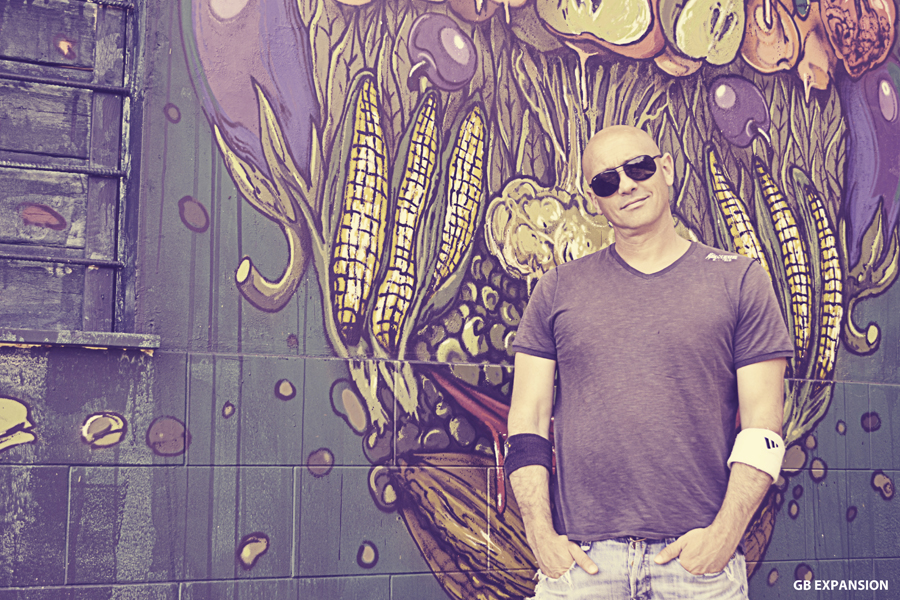 Italiens lässige Antwort auf Right Said Fred mit neuer Vintage Disco Single
Gut ein Jahr ist es her, dass GB EXPANSION ihr Debüt "A Big Revolution…Now!" veröffentlicht haben. Nun überrascht Italiens Antwort auf Right Said Fred ihre Fans der ersten Stunde mit ihrer neuen Single "Still On Time" und dem dazugehörigen sehr amüsanten Musikvideo. Das italienische Klangkollektiv um Mastermind Alex Fiorillo aus Sannicandro Garganico an der südlichen Adriaküste, hat seine kreative Soundmelange aus Electro-Sounds, Jazz und Blues Gitarren, verspielten Piano-Tönen zusammen mit gefühlvollen R 'n' B Stimmen weiter verfeinert. "Still On Time" begeistert ab der ersten Sekunde und lässt einen lässig die Hüfte im entspannten Beat mitschwingen. Am 28.11.2014 erscheint die Download-Single über Dr. Music Records.
Doch nicht nur bei ihren Songs, sondern auch bei ihrem speziellen Namen haben GB EXPANSION ihrer Kreativität freien Lauf gelassen. Das 'G' im Bandnamen steht für den Guru, der das Wissen und die Erleuchtung in sich vereint. Das 'B' steht für den Butler, dem Diener, der mit Hingabe und Geduld für das Projekt arbeitet. Die EXPANSION vereint den Guru und Diener in einer Persönlichkeit. Dies zeigt Sänger Alex Fiorillo auch im Musikvideo zu "Still On Time", wo er als weiser Fitness-Guru den Ton angibt. Der Clip ist eine Hommage an berühmte Aerobic-Szenen wie sie Jennifer Lopez ("I'm Glad"), Lady Gaga ("Marry The Night") sowie Madonna ("Hung Up") oder vor allem Eric Prydz mit seiner weltberühmten Choreografie zu "Call On Me" zuvor in ihren Musikvideos performt haben. "Still On Time" hat alles um diese Tradition auf humorvolle Weise fortzusetzen.
Dass Sänger Alex Fiorillo während seiner Jugend in Deutschland viel Kontakt zu amerikanischen Rappern und DJs hatte, die ihn beeinflusst haben, merkt man auch sofort bei der neuen Single. Die aktuelle Nummer wird nicht nur in seiner Heimat Italien für Furore sorgen. "Still On Time" hat definitiv das Zeug für einen Überraschungshit nördlich der Alpen. Bleibt er doch schnell im Ohr hängen und lässt einen gern entspannt das Tanzbein schwingen. GB EXPANSION gelingt es dabei auf hochinteressante Weise klassische Vintage, Disco, Acid Jazz, Electro und Funk Klänge zu einem modernen Sound zu verbinden, den sie als eine alchemistische Kombination verschiedener Genres bezeichnen. Genau wie auf dem Album "A Big Revolution…Now!", das mit seinen neun Songs, wie dem Vintage Disco Hit "Duel", der vom Wham Klassiker "Everything She Wants" inspiriert wurde, als auch mit "Get In" oder dem Tribut an einen verstorbenen Freund namens "Scooby Doo" sowie des Gil-Scott Heron Klassikers "The Bottle" und dem Finale in Form der "Expansion" begeistert – Die Kombination von Alex tiefer Stimme mit zuckersüßem weiblichen Gesang zieht einen wirklich in den Bann und wird noch viele weitere Fans von GB EXPANSION faszinieren. "Still On Time" ist hier nur die logische Fortsetzung des erfolgreich eingeschlagenen Weges! Nimm dir Zeit, genieße das amüsante Musikvideo und tanze zur neuen Single!
+++
Italy's casual response to Right Said Fred with new Vintage Disco single
About a year ago GB EXPANSION released their debut album "A Big Revolution…Now!". Now Italy's response to Right Said Fred surprises their fans from the very beginning with their new single "Still On Time" and the entertaining music video supporting it.The Italian sound collective around mastermind Alex Fiorillo from Sannicandro Garaganico at the southern Adriatic coast has further refined its creative sound combination of Electro sounds, Jazz and Blues guitars, playful piano tones together with sensitive R 'n' B voices. The single "Still On Time" thrills you beginning with the first second and furthermore the relaxed beat makes you shake your hips. The download single will be released through Dr. Music Records on 28th November 2014.
Not only their songs but also their particular name GB EXPANSION shows their great potential of creativity. The 'G', part of the band name, stands for the guru combining knowledge and inspiration. The 'B' represents butler, the servant who works with passion and patience for the project. The EXPANSION unites the guru and the servant into one personality. Vocalist Alex Fiorillo also emphasizes this unity, acting as a wise fitness guru, in the music video "Still On Time". The video clip is an homage to famous aerobic scenes already known from music videos of Jennifer Lopez ("I'm Glad"), Lady Gaga ("Marry The Night") as well as Madonna ("Hung Up") and especially Eric Prydz world famous choreography regarding "Call On Me". "Still On Time" fits that humorous tradition perfectly.
The fact that singer Alex Fiorillo got in touch with a lot of American rappers and DJs during his youth who influenced him can be noticed immediately listening to the new single. The current single is not only going to be an immediate success in his home country Italy but it also has the potential to be a surprising chart breaker far far north the alps. Nevertheless, it easily keeps stuck in your head and makes you move your feet. At the same time GB EXPANSION is able to combine classical Vintage, Disco, Acid Jazz, Electro and Funk sounds into modern rhythms in a way never seen before. This combination can be seen as an alchemistic mixture of different genres. Just as on their album "A Big Revolution…Now!", with nine enthusiastically songs, like the Vintage Disco hit "Duel" which was inspired by the Wham classic "Everything She Wants", as well as "Get In" or the tribute to a passed friend named "Scooby Doo" and also the Gil-Scott Heron classic "The Bottle" and the final art of the "Expansion" – The combination of Alex's deep voice and a female voice as sweet as a pie, captures your imagination and is going to fascinate a lot more fans of GB EXPANSION. "Still On Time" is the only logical continuation on the right path of success. Take your time, enjoy the entertaining music video and dance to the new single!
Line-Up:
Alex Fiorillo: Vocals
Antonio Torella: Vocals
Primiano D'Apote: Guitar
Matteo D'Anello: Bass
Lello Basile: Drums
Giovanni Occhiochiso: Percussions
Dominic Murano: Programming, Effects
Nicola Contegreco: Piano, Keyboard, Hammond Organ
Tracklist "Still On Time" (Single):
Still On Time
Tracklist "A Big Revolution…Now!" (Album):
Expansion
Duel
Family Affair
Scooby Doo
Get In
Bottle
Good Day
Regulat
Scooby Doo (Italian Version)
Discography:
2014 Still On Time (Single) | Dr. Music Records
2013 A Big Revolution…Now! (Album) | Dr. Music Records
Record Label: Dr. Music Records | www.dr-music-records.de
Press Downloads: www.dr-music-promotion.de
Website: www.gbexpansion.com | www.facebook.com/GB.Expansion | www.youtube.com/gbexpansion