HENRIETTE:
HENRIETTE lights up the dark season with three new emotional Country Pop singles
HENRIETTE erhellt die dunkle Jahreszeit mit drei neuen gefühlvollen Country Pop Singles
HENRIETTE hat es geschafft sich mit ihrem Country Pop, der leise wie ein Windhauch und feurig wie die Sonne sein kann, direkt einen Namen in der Szene zu machen. Nachdem ihre Debüt-Single "Dream Boy" auf Rotation in unzähligen Ländern auf drei Kontinenten ging, zog die Sängerin mit ihren Singles "Lighthouse" und "Crash Like This" noch einmal ordentlich nach und legte schließlich mit ihrer selbstbetitelten Debüt-EP einen mehr als gelungenen Start hin. Das Music Row Magazin bezeichnete HENRIETTEs Musik als «Ausflug in ein wunderschönes Land» und sogar das berühmte britische Maverick Magazin bezeichnete ihre EP als «vielversprechendes Debüt» und kürte "Dream Boy" gleich zu den Top 12 Songs des Sommers. Nun kündigt die Wahlberlinerin mitten in der Coronazeit, die sie trotz aller Schwierigkeiten als kreativ bereichernde Zeit erlebt, ihre drei neuen Singles "Remember That", "Never Go Back" und "Masterpiece" an, die im Winter wie auch bereits das Debüt über Dr. Music Records veröffentlicht werden.
Zahlreiche neue Songs wurden in den vergangenen Monaten geschrieben, einige davon in Video-Sessions quer über den Ozean mit Songwritern aus Nashville, viele aber auch ganz alleine, in intimer Lockdown-Atmosphäre, in ihrem Berliner Loft. HENRIETTE macht das, was sie am besten kann, Musik. Geschichten erzählen, in ihren Erinnerungen schwelgen, das Gehörte zu Papier bringen und es in Songs verpacken, von denen sie hofft, dass sie andere berühren und bereichern. Und so pflastert sie sich trotz aller Veränderungen ihre Straße weiter. Das Bild, das die Musikerin mit ihrer Debüt-EP malte, ist nun spürbar reifer geworden, farbintensiver und emotional mutiger. Die neuen Songs erweitern die musikalische Palette, zeigen bisher unentdeckte Facetten, tauchen tiefer in ihre Seele ein und nehmen den Zuhörer mit auf eine Reise in die amerikanische Weite, nur um ihn schließlich in seinem eigenen Herzen wieder abzusetzen. Zu Beginn der Weihnachtszeit, am 02.12.2020 startet HENRIETTE ihren neuen Zyklus mit der Akustik-Single "Remember That", ihrem wohl persönlichsten Song bisher. Die gefühlvoll melancholische Hommage ist ihrem 2017 an Weihnachten verstorbenen Vater gewidmet. Seine Musikverbundenheit inspirierte die Sängerin seit Kindertagen und bewegte sie letztlich zu ihrem Musikstudium in Leipzig. Die zweite Single handelt von einem der großartigsten Momente, den jeder von uns kennt, dem allerersten Kuss mit jemandem, in den man sich verliebt hat. Doch da gibt es etwas, das noch bemerkenswerter ist, etwas, dem man eigentlich viel zu wenig Aufmerksamkeit schenkt und das ist der Augenblick vor dem ersten Kuss. Sekunden, die einem wie Stunden vorkommen, in der die Gefühle Achterbahn fahren und in denen die Welt stehen zu bleiben scheint. Schmetterlinge, Regenbögen, Feuerwerk, Engelschöre, hoher Puls, zitternde Hände, alles ist dabei. Die Spannung ist förmlich greifbar. Oftmals ertragen wir diese aber nicht, halten dem intensiven Blick nicht stand, rasen durch das Gefühl und übergehen diesen besonderen Augenblick. HENRIETTE lädt uns mit "Never Go Back" ein, sich ganz dieser Vorfreude hinzugeben, den Moment zu genießen und ihn ganz bewusst wahrzunehmen, denn er ist einzigartig und kommt in dieser Form nicht wieder. Wenn es einen Song gibt, der zeigt, wie sehr die Sängerin im letzten Jahr künstlerisch gewachsen ist, dann ist es definitiv "Masterpiece". Inspiriert durch eine Mobbingerfahrung ist es sowohl ein Liebesgeständnis an sich selbst als auch ein tiefer Einblick in den seelischen Weg, den sie bisher gegangen ist. Die Lyrics sind ehrlich und warmherzig, die Musik klingt pur mit beinahe majestätischem Touch, das Gefühl entspricht einer Reise zum Mittelpunkt ihrer Emotionen. Nur weil jemand Sonne auf dem Gesicht trägt, heißt es nicht, dass er den Regen nie gesehen hat. Ganz im Gegenteil, es müssen viele Pinselstriche gemalt werden, ehe ein Meisterwerk gelingt.
HENRIETTE ist es in kürzester Zeit gelungen mit ihrem fröhlichen, ehrlichen Wesen und vor allem ihrer großartigen Stimme auf sich aufmerksam zu machen und nicht nur in der Country Szene für einen frischen Wind zu sorgen sowie neue Fans zu gewinnen. Mit den neuen Singles "Remember That", "Never Go Back" und "Masterpiece" sorgt sie jetzt für neuen Schwung und zeigt, dass richtig guter stimmungsvoller Country Pop auch in der größten Krise ein fröhliches Lächeln ins Gesicht zaubern können.
+++
HENRIETTE lights up the dark season with three new emotional Country Pop singles
With her Country Pop, which can be quiet as a breeze and fiery as the sun, HENRIETTE managed to make a mark directly in the scene. After her debut single "Dream Boy" went on rotation in countless countries on three continents, the vocalist up the ante with her singles "Lighthouse" and "Crash Like This" and finally made a more than successful start with her self-titled debut EP. Music Row magazine described HENRIETTE's music as «a trip to a beautiful country» and even the famous British Maverick magazine called her EP «a promising debut» and nominated "Dream Boy" as one of the top 12 songs of the summer. Now, in the middle of the global pandemic, which she experiences as a creatively enriching time against all odds, the Berliner-by-choice announces her three new singles "Remember That", "Never Go Back" and "Masterpiece", which will be released this winter, just like the debut, via Dr. Music Records.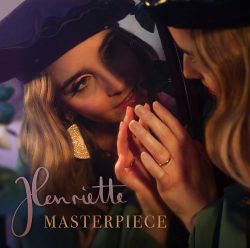 Numerous new songs have been written in the past months, some of them in video sessions across the ocean with songwriters from Nashville, but many of them also all alone, in an intimate lockdown atmosphere in her loft in Berlin. HENRIETTE does what she's best at, music. Telling stories, reminisce, put the heard on paper and turn it into songs she hopes will touch and enrich others. This way, she continues to pave her way despite all the changes. The picture that the musician painted with her debut EP has now become noticeably more mature, more colorful and emotionally more courageous. The new songs expand the musical range, show previously undiscovered facets, dive deeper into her soul and take the listener on a journey into the American vastness, only to finally settle down again in his own heart. At the beginning of the Christmas season, on December 2nd, 2020, HENRIETTE starts her new cycle with the acoustic single "Remember That", probably her most personal song so far. The emotionally melancholic homage is dedicated to her late father, who passed away on Christmas 2017. His musical affinity inspired the vocalist since childhood and ultimately led her to study music in Leipzig. The second single is about one of the greatest moments we all know, the very first kiss with someone you fell in love with. But there's one more thing that deserves a lot more attention, and that's the moment right before the very first kiss. Seconds seem like hours, in which the emotions are on a rollercoaster and in which the world seems to stand still. Butterflies, rainbows, fireworks, angelic choirs, high pulse, trembling hands, it's all there. A crackling tension lies in the air. But we often can't endure it, can't withstand the intense gaze and we rush through this feeling and miss this special moment. With "Never Go Back" HENRIETTE invites us to dive deep into this joy of anticipation, to enjoy the moment and consciously perceive it, because it is unique and will never return in this form. If there's one song that represents how much the singer has musically grown during the last year, it is definitely "Masterpiece". Inspired by a bullying experience, it is both a confession of love to herself as well as a deep insight into the emotional path she has taken so far. The lyrics are honest and warm-hearted, the music sounds pure with a near majestic touch, the feeling is like a journey to the center of her emotions. Just because someone carries sunshine on his face doesn't mean that he has never seen the rain. On the contrary, many brushstrokes have to be painted before a masterpiece can be created.
HENRIETTE managed to attract attention in a pretty short time with her cheerful, honest character and especially her great voice and not only to breathe new life into the Country scene as well as to gain new fans. With the new singles "Remember That", "Never Go Back" and "Masterpiece", she now provides new momentum and shows that really great atmospheric Country Pop can bring a happy smile to your face, even in the biggest crisis.
Line-Up "Masterpiece":
Henriette: Vocals, Piano
Ashley Wolfe: Backing Vocals
James Robertson: Acoustic Guitar, Guitar
Jay Kott: Bass
Jay Tooke: Drums, Percussions
Adam Bokesch: Synthesizer
Tracklist "Masterpiece":
Masterpiece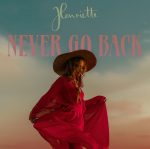 Line-Up "Never Go Back":
Henriette: Vocals, Backing Vocals, Piano
James Robertson: Acoustic Guitar, Guitar, Banjo
Jay Tooke: Drums, Percussions, Bass, Backing Vocals
Adam Bokesch: Synthesizer
Tracklist "Never Go Back":
Never Go Back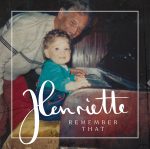 Line-Up "Remember That":
Henriette: Vocals
Adam Ollendorf: Acoustic Guitar, Guitar, Harmonica, Pedal Steel
James Farrell: Piano
Tracklist "Remember That":
Remember That
Line-Up "Henriette":
Henriette: Vocals, Piano
James Robertson: Guitars, Mandoline, Banjo, Pedal Steel
Jay Tooke: Drums, Bass, Backing Vocals
Tracklist "Henriette":
Dream Boy
Lighthouse
Fearless
Missing You
Crash Like This
Discography:
24.03.2021 Masterpiece (Single) | Dr. Music Records
27.01.2021 Never Go Back (Single) | Dr. Music Records
02.12.2020 Remember That (Single) | Dr. Music Records
14.02.2020 Henriette (EP) | Dr. Music Records
Record Label: Dr. Music Records | www.dr-music-records.de
Press Downloads: www.dr-music-promotion.de
Press Releases: www.dr-music-promotion.de/?s=henriette
Website: www.henriette.one | www.facebook.com/music.henriette | www.instagram.com/henriettemusic | www.twitter.com/henriette_music | www.youtube.com/henriettemusic