DMITRY NECHAEV:
Fashion meets music – The art of DMITRY NECHAEV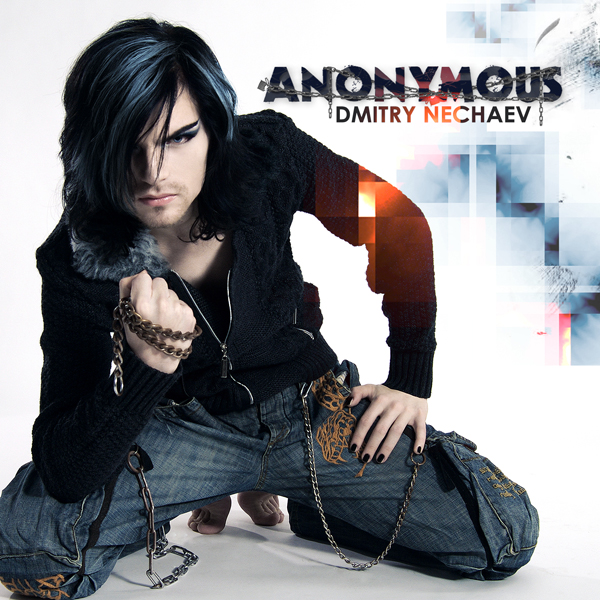 DMITRY NECHEAV wurde im Oktober 1987 in Moskau geboren. Im Alter von nur 11 Jahren wurde er von der Mode-Industrie entdeckt. Es folgten Fotosessions für die weltweit führenden Modemagazine, Auftritte in TV-Werbespots und auch den Laufsteg meisterte Dmitry. So wurde er schon in sehr jungen Jahren zu einem internationalen Fashion-Model.
Im Jahre 2003, Dmitry ist mittlerweile 15 Jahre alt, überkommt ihm die Idee Sounds zu einer einzigartigen Symphony zu verbinden. Dmitry verbindet sein Leben fortan eng mit der Musik. Anfangs total besessen und inspiriert vom Sound des hochbegabten Musikers Akira Yamaoka, bildete sich seine Idee, einen komplett anderen und einzigartigen Stil mit Stereotypen brechenden Sound zu entwickeln, eine Mischung aus Philosophie und Klangpsychologie, die in einer scharfsinnigen Melodie die innere Welt eines menschlichen Daseins reflektiert.
Im Frühjahr 2008 veröffentlichte DMITRY NECHAEV als Duo mit Anton Kovalenko die Single "Equinox". Dieses Duo entwickelte sich später in eine "Art Group" aus Musikern, Fotografen, Künstlern und Artisten die dem Pfad der Kreativität folgten, die die gemeinsame Idee umsetzten etwas komplett anderes zu schaffen. Sie nannten sich "Project Equinox".
Am 13. Dezember 2008 gewann das "Project Equinox" mit DMITRY NECHAEV als Lead-Sänger den Award für den "Besten Sänger des Jahres 2008" in Moskau und wurde daraufhin zu zahlreiche Shows eingeladenen. Darunter auch ein Auftritt beim "Moscow Charity Concert" am 18. April zugunsten des Morozovsky Kinderkrankenhaus.
Im Mai 2009 erreichte Dmitry ein Angebot der Plattenfirma Quickstar Productions. Zu erst wurde der Song "Fall" auf dem Rock4Life International Vol. 14 Sampler veröffentlicht. Im Jahr darauf erschien dann auch das im Ausland gefeierte Debütalbum "Ignis Fatuus".
Mittlerweile ist DMITRY NECHAEV in die USA umgezogen und lebt im Raum Baltimore um seine Karriere weiter voranzutreiben und sich für neue Einflüsse zu öffnen. Als erste Neuveröffentlichung steht am 24. Juni die Download-Single "Anonymous" an, eine Auskoppelung aus dem im Herbst erscheinenden zweiten noch unbetitelten Album. DMITRY NECHAEV hat sich und seine Musik deutlich weiterentwickelt und präsentiert seinen weltweit zahlreich vertretenen Fans (u.a. über 28.800 Freunde bei MySpace) einen ersten vielversprechenden Ausblick auf das neue Material. Erscheinen wird die Single in Europa über das deutsche Label Dr. Music Records.
+++
DMITRY NECHAEV was born in Moscow, Russia in October 29, 1987. At the age of 11 he joins fashion industry. Participating in photo sessions for the world's leading fashion magazines, being featured in TV adverts and mastering the runway in a short period of time Dmitry gains a status of an international fashion model.
Back in time in 2003 at the age of 15, completely overtaken by the idea of combining sounds together into a single symphony, Dmitry binds his life with music. At that time being totally obsessed and inspired by the gifted art musician Akira Yamaoka he traces his idea of creating an absolutely different and unique style, breaking the stereotypes, bringing in the mixture of philosophy and sound psychology united under a perceptive melody in order to reflect in the most peculiar way the inside world of a human being.
In Spring 2008 the duet of DMITRY NECHAEV and Anton Kovalenko is carried out with the brand new single "Equinox". The duet later develops into an Art group of musicians, photographers, artists and stage performers following the path of creativity to fulfil the common idea of making a difference. They call themselves the "Project Equinox".
On December 13, 2008 the "Project Equinox" featuring DMITRY NECHAEV as the lead singer wins the award of the "Best Vocalist of Year 2008", and is invited to participate in local shows among those was the Moscow charity concert held on April 18, 2009, all collected means from which were transferred for the purchase of surgical equipment for Morozovsky children's hospital.
In May 2009 Dmitry receives an offer from Quickstar Productions to take part in the Rock 4 Life International vol. 14 compilation CD featuring "The Fall" song. In 2010 he released his successful debut album "Ignis Fatuus" worldwide.
Now DMITRY NECHAEV moved into the USA and lives in the Baltimore area to make the next step of his career and to get new influences. As first new release the download-single "Anonymous" taken from the currently untitled second album will be released on June 24. DMITRY NECHEAV refined his himself and his music explicitly so that he will present his huge international fanbase (more than 28.800 MySpace friends) a promising forecast of the new material. The single will be released allover Europe through the German label Dr. Music Records./p>
Discography:
2011 Anonymous (Single)
Record Label:
Dr. Music Records | www.dr-music-records.de
Press Downloads:
www.dr-music-promotion.de
Website:
www.facebook.com/dmitrynechaevmusic | www.myspace.com/dmitrynechaevofficial