DON FERNANDO:
Stoner Rock aus Down Under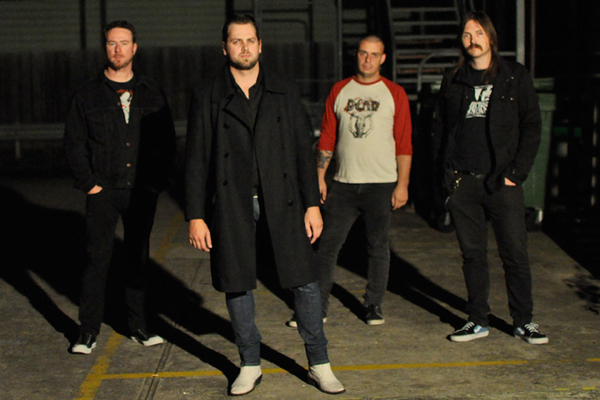 "This is DON FERNANDO, massive riffs, massive hooks, tight as fuck, no bullshit" – so lautet die zutreffende Eigenbeschreibung des Stoner / Punkrock Quartetts aus Melbourne, Australien. DON FERNANDO sind bereits seit 2006 unterwegs und haben mit ihrer rasanten Mischung aus Stoner und Punkrock Bühnen in aller Welt bereist. Mit ihrer unnachgiebigen Arbeitsmoral hat die Band sich in Australien schon einen guten Szene-Status erarbeitet.
Im letzten Jahr konnten sich dann auch endlich die Europäer von der Klasse der Band überzeugen. Ihre Tour führte sie für drei Wochen kreuz und quer über den Kontinent. Dabei haben DON FERNANDO sowohl die Rockfans als auch die Rockpresse überzeugen können. Das renommierte englische Rock Sound Magazin schrieb über das Vorgänger-Album "DON FERNANDO are the latest to drop a blinding effort on our laps. 'The Banquet of…' makes a meal of fuzzed up riffery, hulking big grooves and catchier than swine flu melodies". Mit 'Dia De Los Muertos' legt die Band nun Ende Oktober nach. Das Album ist ein wenig düsterer und härter als 'The Banquet of…', sowie die 2006er EP 'It's Good While It Lasts', ohne aber die typischen DON FERNANDO Sound-Trademarks zu verlieren.
Die Veröffentlichung wird auch mit der Live-Rückkehr auf die Europäischen Bühnen gefeiert. Dieses Mal werden DON FERNANDO für vier Wochen in Deutschland, Dänemark, Schweden, den Niederlanden, Frankreich, Spanien und Italien unterwegs sein und mit
Sicherheit viele neue Fans gewinnen.
Line-Up:
Andrew Simpson: Vocals, Guitar, Bass, Organ, Piano
Sammy Crawford: Guitar
Matt Young: Bass
James Innes: Drums
Trackliste "Dia De Los Muertos":
Take You
Same Other Way
You're Wrong, I'm Right, You're Dead
The Setting Sun
Welcome To The Fold
Except For
Liar
Cold Blooded Lover
Layed To Waste
High Bankin Hell
I Know
Endorsements:
Andy Simpson | Ernie Ball Strings
Diskografie:
2010 The Banquet of
2011 Dia De Los Muertos
Platenfirma:
Impedance Records | www.impedancerecords.com
Presse-Downloads:
www.dr-music-promotion.de
Website:
www.don-fernando.com | www.myspace.com/donfernandorocks